Tim Abrahams
Venice looks to the Future
"From the configuration of the buildings to the decision of what trees to plant, each scenario has been augmented with the considered use of digital technology. Created by SPACECOUNCIL, a German/Singaporean practice, [...], the small exhibition is a genuine research project that we will one day see built, in one form or another."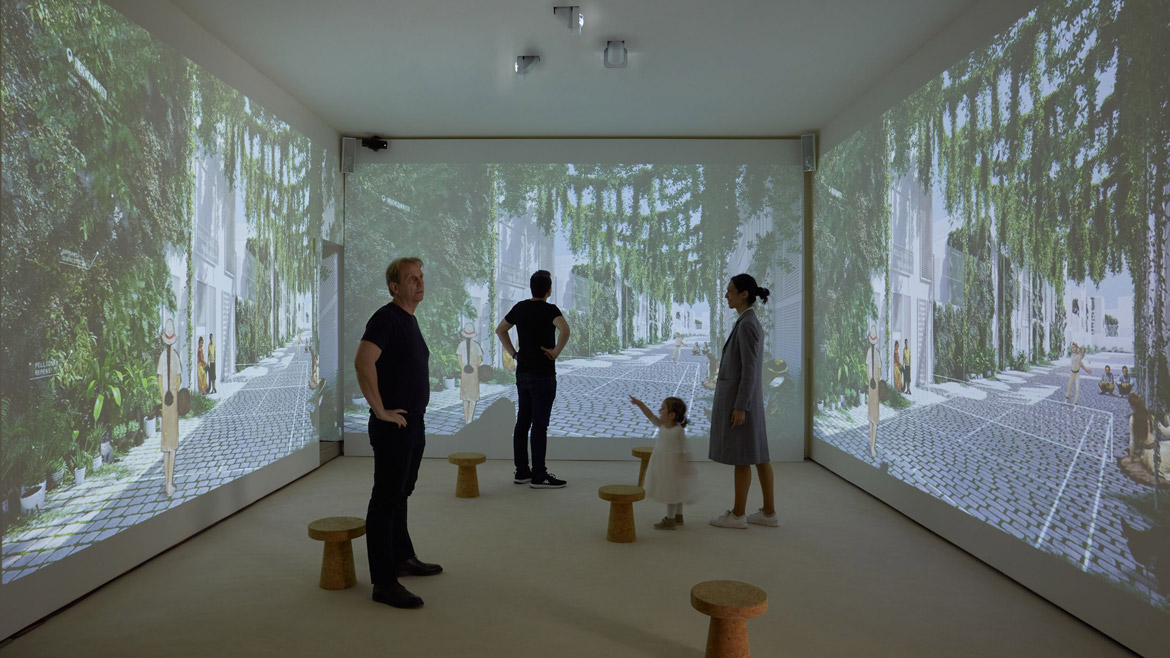 Abrahams, Tim 'Venice looks to the Future',
Architectural Record
, 26 May 2021
[online]
.
Image:
Photography: Federico Torra
Ian Volner
Lessons from an Atypical Biennale
"Even with fewer off-site exhibitions than are customary during the Biennale (notable exceptions include "Non-Extractive Architecture," a Joseph Grima-directed show at the V-A-C Foundation; the interactive "Mutualities" installation at Spazio Ravà; and a tiny, stunning jewel box of a show about Carlo Scarpa at Alma Zevi), the American and Russian contingents helped the Biennale feel more situated, more Venetian, than it has in a while."
Volner, Ian 'Lessons from an Atypical Biennale',
The Journal of the American Institute of Architects
, 2 June 2021
[online]
.
Image:
Photography: Federico Torra
"Operating within the emerging field of Neurourbanism, Mutualities asks: what do we share, who do we share it with, and where does this exchange take place or, how do we live together? The experimental exhibition is composed of large-scale, immersive video and audio projections that expand the material boundaries of the gallery into virtual space."
AAS 'Mutualities - Collateral Event at the 17th International Architecture Exhibition of La Biennale di Venezia, ',
aasarchitecture
, 26 May 2021
[online]
.
Image:
Álvaro Arriero
Interaction between Humans and Algorithms
"Through the use of immersive audio and video projections,
Sonja Berthold and Dietmar Leyk
seek to expand the material limits of the exhibition space to the virtual space. In addition, through the use of Artificial Intelligence, infrared sensors, and algorithms, the exhibition will interact with the visitor while touring its 12 stages, responding to their gestures and movements. The algorithms will learn from the visitor during the six months that the exhibition lasts so that it will become more intelligent and immersive."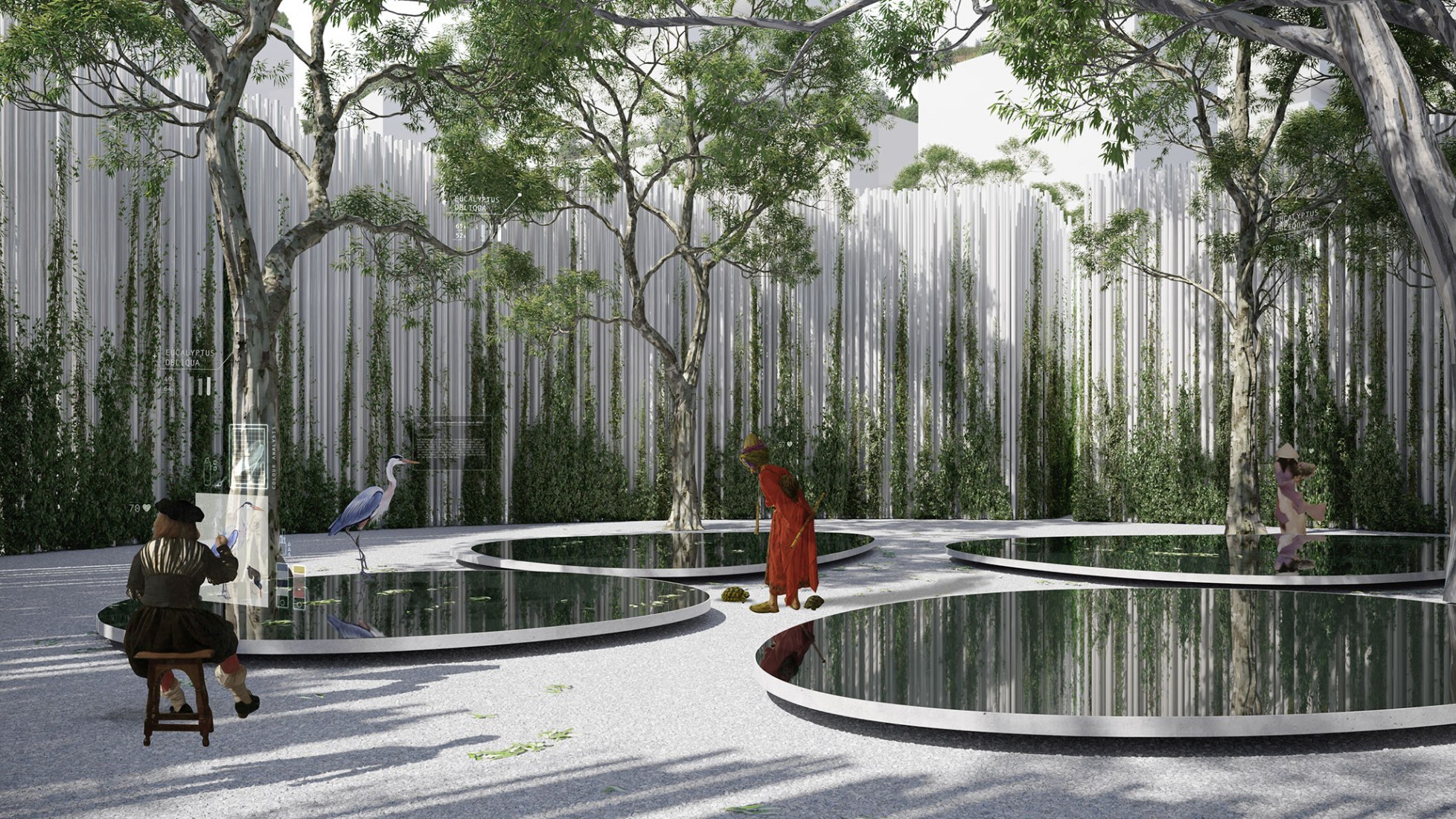 Mitchell, J.A. 'Interaction between Humans and Algorithms',
Metalocus
, 19 May 2021
[online]
.
Image:
Rendering: Bloomimages
Dietmar Leyk interviewed by Torsten Meise Globally, every salesroom looks the same
"I [D.L.] believe that our cities are too homogeneous. We need more spatial diversity: big, small, high, low. This will then also result in a different mix, in social terms, in age structure, in use. And if I combine that with the desire for more green space, flexible architecture and a zero-emission transportation system, then we're already pretty close to my ideal conception of the city."

Meise, Torsten 'Urban Design: Dietmar Leyk talks about the Liveable City of the Future', Concepts by Hochtief, 02/2021.
Image:


V. Ö.
Visionary Design for Schlieren's Urban Centre
At the Classical Gardens of Suzhou in China, surface transforms into space; walls become landscapes. In her journey through this UNESCO World Heritage Site, Swiss French photographer Hélène Binet captures the traces of environmental influences on built structures.
V.Ö. 'Visionärer Wurf für Urbanes Zentrum',
Neue Zürcher Zeitung NZZ
, 04 October 2002 available
[online]
.
Image: