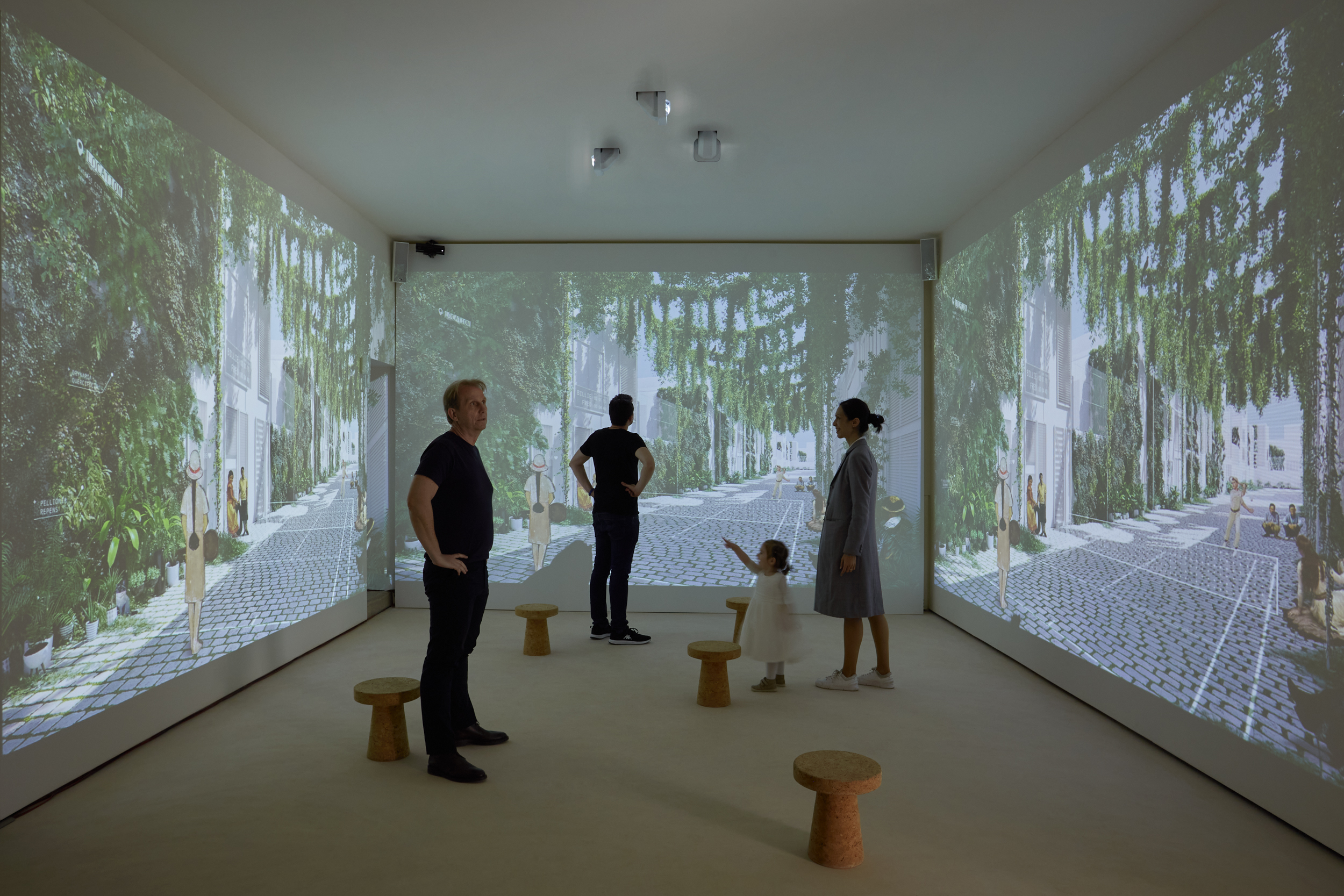 ︎︎︎
MUTUALITIES
City
Country
Procedure
Status
Year

Curators
Team
Promoting Institution
Architecture
Catalogue and Signage
Animation and Scenography
Sound Design
Audio Video Technology
Photography
Local Project Organisation
Partners

Venice
Italy
Exhibition
Completed
2021
Sonja Berthold and Dietmar Leyk
Zuliandi Azli, Pol Foreman, Sonal Tavkar, Adrienne Wolff
Interdisciplinary Forum Neurourbanism, Berlin
SPACECOUNCIL
Studio Joost Grootens
Bloomimages GmbH, Berlin / Morean GmbH, Berlin
Astronaut GmbH, Berlin
PRONORM Eindhoven / PANI, Vienna
Federico Torra, Milan
VeniceArtFactory
The mutualities exhibition is supported by COPRO and Vitra AG
Mutualities is an experimental exhibition about human / AI relationships, curated by Sonja Berthold and Dietmar Leyk of SPACECOUNCIL, opening May 17th at the Spazio Rava Palazzo in Venice, part of the official collateral events at the 17th International Architecture Exhibition of La Biennale di Venezia

Mutualities explores the interactions between people, nature, and digital technology within our shared urban spaces. Operating within the emerging field of Neurourbanism, Mutualities asks: what do we share, who do we share it with, and where does this exchange take place or, how do we live together?

The exhibition is composed of large-scale, immersive video and audio projections that expand the material boundaries of the gallery into virtual space. It showcases 12 future scenarios where humans and AI interact. Each space is familiar—a street, a courtyard, a dining room—yet radically altered; quieter, smarter, adaptive, autonomous, and self-learning.

Mutualties prefigures such a space: infrared technology, AI, and algorithms track and respond to visitors' proximity, gestures, and movement to create a unique sequence of videos tailored to each viewer. The empathic space uses AI algorithms to learn from, and grow with, the visitor; a "smart" exhibition that gets smarter over the course of its six-month existence. In this way, the viewer becomes an active participant/conspirator with the technology, transforming the exhibition into a resonant body of subtle calls and responses.

The show encourages a broader understanding of human values and develops an explicit connection between the analogue and the digital, between the architect, the urbanist, the scientist and the citizen—stakeholders in our urban ecology engaged in shaping our future cities, villages and landscapes.